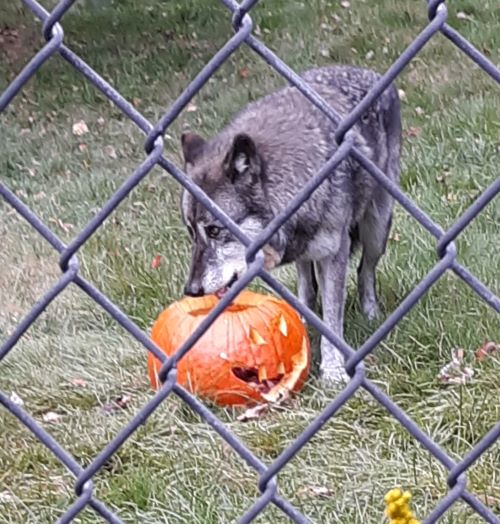 The call of the wolf reached one of our senior boys at Elmcrest. He traveled with our Literacy Specialist to Wolf Mountain Nature Center in Smyrna, Chenango County, NY.
This young man has a passion for wolves and was happy to check out this unique place that fosters appreciation for the intrinsic value of Gray Wolves, Eastern Coyotes, and Artic Fox. Once revered by indigenous people, these magnificent creatures have been hunted to the brink of near extinction. Originally at home in the Adirondacks, no wolves have remained in New York State since 1900.
The student learned that the center is run primarily by volunteers. Many are graduates of environmental schools such as SUNY College of Environmental Science and Forestry. This visit prompted him to learn about a wildlife science degree at ESF and he plans, very soon, to tour the college.
The day he visited the center was a celebration to "Honor the Spirit of the Wolf." Our Elmcrest student learned the wolf's crucial role in maintaining balance in nature. He has heard the ancient call of the wolf.