EPIC
---
EPIC is Elmcrest's employability initiative for youth ages 14-21. This initiative works to ensure they have the basic skills necessary to become employed in meaningful jobs.
Our goal is to not only inspire personal and professional satisfaction and growth, but also to make sure they have the skills to meet and exceed employers' expectations. Youth receive ongoing support in an environment that teaches work skills and helps to develop work competencies. Youth in our residential, community-based services and developmental disabilities programs gain the tools necessary to be successful in their first job, maintain continuous employment, and progress in the workforce.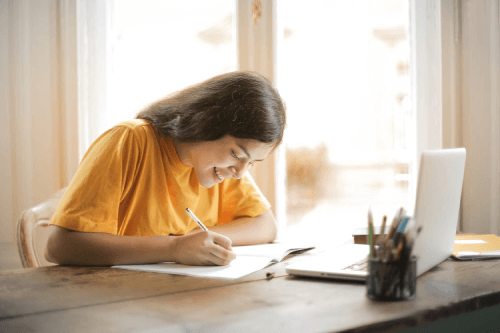 Youth are also introduced to the value and concept of work, and are presented with opportunities to help them realize the satisfaction of productivity as well as explore the skills and training needed for future careers.
Contact:
Shereen Webb
Director of Residential Education & Employment
p. 315-446-6250 ext. 209
e. swebb@elmcrest.org

Dream Jobs Program
---
Who do we serve?
Youth who reside in Onondaga County
Youth between the ages of 15-21
Youth who have a mental health diagnosis
Youth involved with the ACCESS Team or a program affiliated with ACCESS (Referral document is necessary)

What do we do?
The Dream Jobs Program is designed to motivate youth in order to obtain employment by engaging them in the process that explores their educational and work-related interests. Dream Jobs will teach and inspire youth about the value of work and how it can have a positive effect on their lives, instill hope in what youth believe is possible for themselves, and assist with the development of a plan that leads to the attainment of a fulfilling work experience.
Contact:
Kaitlin Costello (She/Her)
Employment Specialist
p. 315-446-6250 ext. 129
c. 315-727-3658
e. kcostello@elmcrest.org

What are our goals?
Youth will develop a vocational portfolio consisting of a resumé, list of references, and a cover letter. The portfolio will also contain employability skill sheets for youth to reference and an outline of the youth's future plans.
Youth will gain education regarding hard and soft employability skills.
Youth will gain work experience through volunteering, internships, job shadows, or paid employment.
Youth will develop a plan for their future and explore their career/educational interests through attending volunteer/job/education fairs, gaining mentoring opportunities, and obtaining work experience.
Employment Specialists will:
Build hope for a brighter future by meeting with youth as individuals.
Assess and develop goals based upon the needs of the youth.
Teach and inspire youth about the value of work.
Create and support motivation to work.
Provide education and job-ready skills.
Provide youth the opportunity to job shadow a professional in their interested career field.
Assist interested youth in obtaining information about colleges/trade schools and schedule campus tours.
Promote educational success.
Partner with key providers of mental health services in order to work toward a common goal.
Engage with and motivate employers to invest their time and commitment toward creating opportunities for youth.
Upon discharge, ensure all youth have an outline of their future plans and proper supports in place.