Adolescent Chemical Dependency Program
---
Seven Challenges (Choices Clinic)
Adolescents in our residential programs increasingly present with abusive use of drugs and/or alcohol, demonstrating a need for an integrated treatment approach.
In collaboration with Central New York Services, the Seven Challenges (Choices Clinic) provides:
Integration of treatment methodologies
A safe, secure, well-supervised environment
A better connection to families and caregivers
A more successful transition back to community-based services
The Program is designed specifically for adolescents with drug problems, to motivate a decision and commitment to change – and to support success in implementing the desired changes. The program simultaneously helps young people address their drug problems as well as their co-occurring life skills deficits, situational problems, and psychological problems.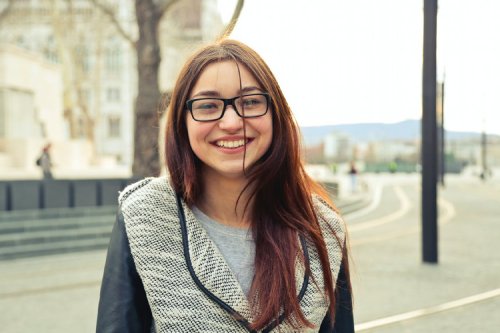 Learn more about Seven Challenges
The challenges provide a framework for helping youth think through their own decisions about their lives and their use of alcohol and other drugs. Counselors using The Seven Challenges Program teach youth to identify and work on the issues most relevant to them. In sessions, as youth discuss the issues that matter most, counselors seamlessly integrate the Challenges as part of the conversation.
The outpatient treatment program serves young people between the ages of 13 and 17. It is staffed by specialists in adolescent chemical dependency and development. Both individual and group therapy is provided and participation in self-help groups is required. Supportive, expressive therapy, chemical dependency education, development of sober living skills, and step work are also part of the treatment program. Other unique components include bio-psycho-social evaluations, gender-specific treatment, and individualized treatment plans.
The program is licensed and certified by the NYS Office of Alcohol and Substance Abuse Services (OASAS).

Referral Process
The county caseworker may ask you to refer the resident for substance abuse upon admission. If your resident has not been referred, but you are seeing a history of drug/alcohol use through their referral information, conversation with residents, parents' admission, or determination made from the completion of the CRAFFT(available on Clinical drive), then you may talk to the caseworker about making a referral. You need to get a referral approved by the county caseworker.
---
Steps to Completing a Referral and Starting Treatment
Have the parent/guardian sign an "Authorization for Release of Information" form. You must have this signed before you can communicate information with CHOICES.
Once this release is obtained, complete the "CHOICES Referral Form" and give it to the CHOICES substance abuse counselor along with a copy of the resident's physical obtained from the medical department.
The counselor will create a referral packet for the parent/guardian to also sign. Once this packet is returned to CHOICES, the counselor will schedule an assessment appointment, which typically lasts an hour and 15 minutes to assess if they're appropriate for the program.
If the resident is deemed appropriate for CHOICES, the counselor will schedule a health assessment with the resident's own nurse, and then schedule an admission appointment.
After an admission appointment, the resident will proceed with regular weekly appointments.
Contact
Brian Reed p. 315-446-6250 ext. 308 e. breed@elmcrest.org
Specialized Sexual Abuse Services (SSAS)
---
Clinical assessment and treatment services are provided to youth in residence on the Elmcrest campus or in the community (Family Transitions Program) through Specialized Sexual Abuse Services (SSAS). This program is for youth who have a history of committing sexually harmful acts or have been victims themselves.
SSAS provides Sexual Behavior Risk Assessments as well as Victim Trauma Assessments to clarify a child's risk for having sexual behavior problems in the future. SSAS also may provide treatment and supervision recommendations.
Assessments can be requested as part of a child's diagnostic evaluation, during residential care at Elmcrest, or on an outpatient basis as requested by the child's county. Depending on the specific treatment needs, he or she may receive weekly or biweekly individual therapy, weekly group therapy, and/or biweekly family therapy.
SSAS treatment focuses on safety planning, responsibility and empathy for victims, and healthy boundaries. Victim trauma treatment focuses on healing, empowerment, healthy boundaries, coping skills, and developing a sense of control over one's own life. The SSAS program emphasizes the need for family participation in order to promote the success of the children in treatment. Family members are encouraged to become a part of the treatment process, safety planning, and discharge planning.
For referrals, call Stacia Schioppa, LCSW
Director, Family Transitions at (315) 463-9413