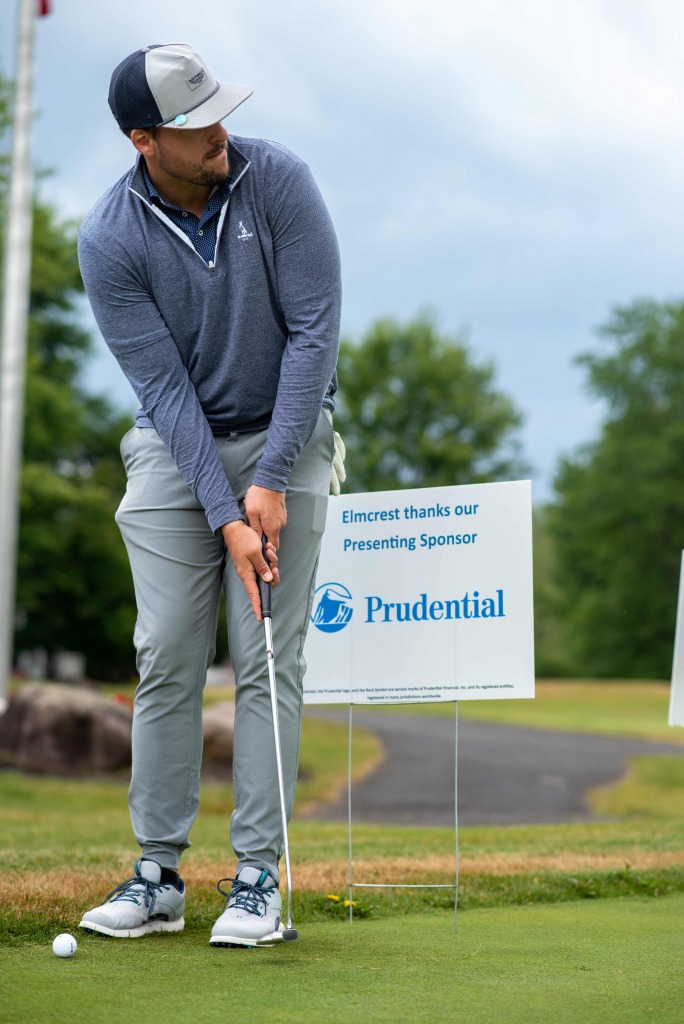 Elmcrest's 32nd annual golf tournament won out over the rain and smokey skies on the 8th of June to raise $104,000! This year's field boasted 264 golfers, 15 major sponsors, 98 in-kind donors, 257 Silent Auction bids, 39 volunteers, and more than 15 "Putting for a Libation" donors (you know who you are).
A major thanks to Prudential, our Presenting Sponsor, and their commitment for continued sponsorship of this annual tournament.
The sponsor list continues… thanks to Cheryl Bobbett Kowalski, Charles Amos, Jodi Bobbett, Jim Ranelli, Brett VanAntwerp, Kevin McClelland, Deiter Steigerwald, Doug Pinckney, Nick Dereszynski, Brett Zelasko, Rich Lewis, Jonathan Leister, Lisa Lazore Renzi, and Dennis Cleary, (winner of the $2,500 raffle who donated it back to Elmcrest). Sean Dougherty, also donated his $650 skins winning back as well.
Not last, but certainly as a finale, are enormous thanks to Gary Bobbett, the founder of the Elmcrest tournament and major sponsor for 32 years. During this time, the tournament has raised over $1 million dollars for Elmcrest.
Gary has handed the reins over to Prudential's Sponsorship, facilitated Vice President, Jodi Bobbett (Gary's granddaughter) and Brett VanAntwerp, Managing Director of Prudential Advisors. Thanks to all who helped to make this a success … making the real winners the children at Elmcrest.