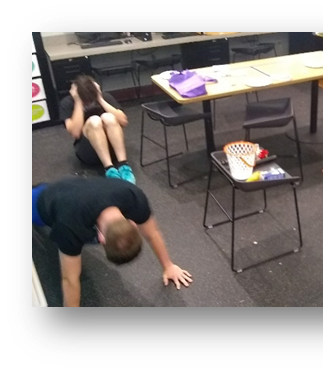 Twenty-five Elmcrest residents, ages 13 and older, participated in a two-hour workshop on "What's Your Path?" They were encouraged to explore different career options following high school graduation. These included college, career, vocational school, or military and how these could lead to independence, stability, and financial freedom.
In the college and trade school categories the children investigated financial aid opportunities. Among options were Elmcrest Scholarship, Fostering Youth Success Initiative, Education Vouchers, Educational Opportunity Program, and OnPoint for College.
Others joined in team building activities and table competitions from a bridge STEM challenge. Some took on the physical training program that is part of the military.
The children approached all these avenues with curiosity and an open-minded willingness to learn. They expressed having gained a more optimistic look at their future.