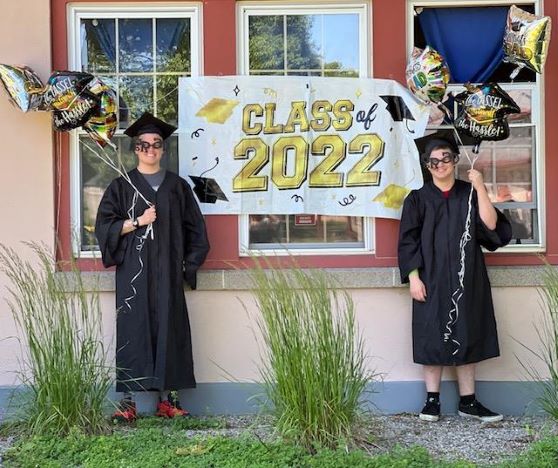 Three young men began their Elmcrest experience out of challenging personal environments. They struggled through new routines, character building exercises, and expectations of studying and setting goals. And they persevered!
On a recent day in mid-June, all three of these boys graduated from the Elmcrest campus high school. An excellent reason to celebrate — and the staff and residents held a graduation parade — cheering them on to praise their accomplishments.
Each one is pursuing a different path to his future. J has returned home to work in a summer youth employment program. D is looking for work in areas of interest to him — horticulture and gardening, B remains at Elmcrest and has been accepted at several colleges and trade schools. He is working with staff to help make his decision.
These three graduates are representatives of Elmcrest's work in meeting the needs of children and families at risk. Education is a major priority in this mix. Many of these children have moved from school to school and grade placements are complicated. They are helped every step along the way to learn and achieve, but also to acquire the skills to reach their goals. "Caps" off to these three young men who now are on their way.