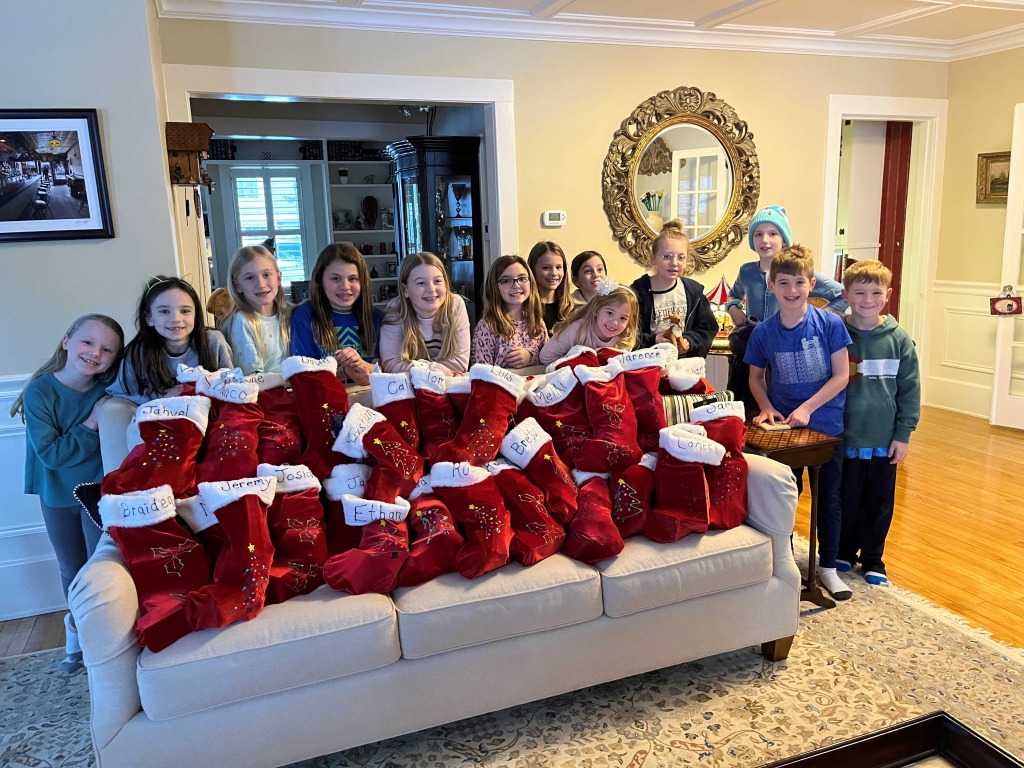 Children come to Elmcrest Children's Center when they need help — often from difficult home environments. This year, 41 of these boys and girls are unable to go home for Christmas.
When word of their circumstances reached several families in Skaneateles, the parents and children set out to find gifts for these Elmcrest youth. They decided to fill colorful stockings for each by Christmas Eve.
First, they purchased and decorated Christmas stockings. Gifts poured in from everyone — hot chocolate 'bombs' Fidgits, Slime, sox, gloves, toothbrushes and other toiletries, lip balms, perfumes, crayons, colored markers, pens, playing cards, candy. Fifty gift cards were purchased by employees at one of the mother's companies, Captivate Wellness.
Thirteen friends of ten-year-old Avery gathered at her home with their moms on Sunday. Each child picked a stocking, read the list with each child's age, and chose items to fill all 41 stockings.
These boys and girls talked about how much they have to be thankful for and were eager about being able to share. Thanks to Cate, Savannah, Anna, Grace, Avery, Kennedy, Harper, Reese, Juliet, Sydney, Camden, Eddie, and Quinn, for helping make Christmas special at Elmcrest.