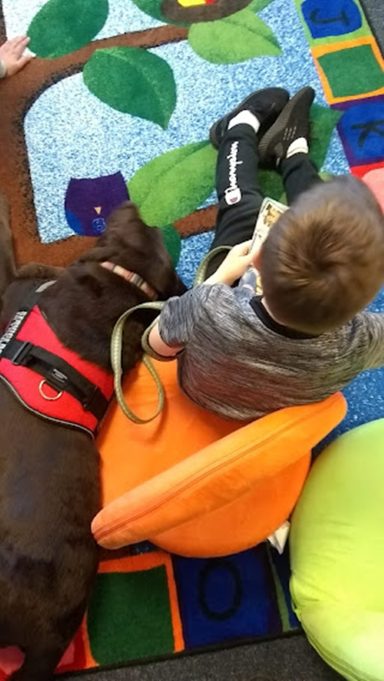 Reading aloud can be overwhelming to a young child. On a recent Sunday, two of the small boys from EImcrest practiced their reading skills on a special listener, Chuck, the Service Dog.
Soule Library encourages reluctant young readers to overcome their anxiety and boost their confidence by reading stories to this sweet and docile dog. Chuck loves to cuddle against the boys and he is a willing listener. Both boys were delighted to read the books they chose to such a receptive audience. And no need for a Q and A to follow.
Soule hosts many events and activities, some which have been limited since COVID. The Elmcrest participants were very pleased to attend, and all enjoyed their brief walk on a beautiful sunny day.