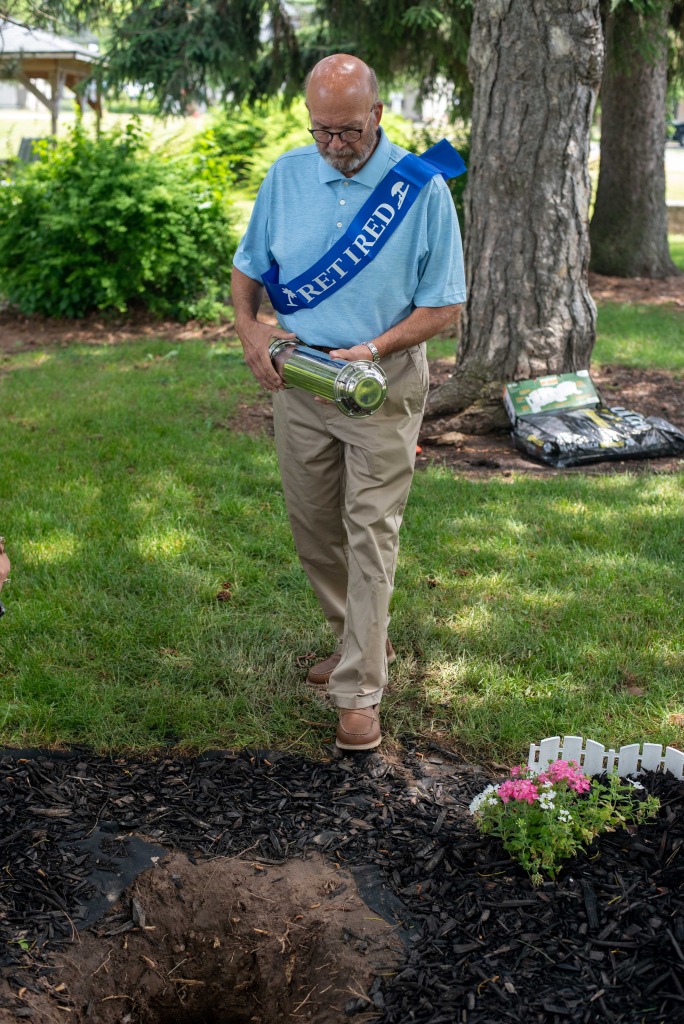 Actually it's about cherishing the times that represent Elmcrest's history. A group of Elmcrest employees and Elmcrest youth created a time capsule. They placed in several meaningful items and a letter documenting highlights of Elmcrest's 178-year history. On Tuesday, June 13th they buried in on the campus grounds.
The purpose of the time capsule was to celebrate the 34-years of dedication to the children at Elmcrest by Executive Director Joseph Geglia. Joe has plans to retire on June 30th of this year. Several Elmcrest youth and staff spoke warmly of Mr. Geglia's faithful and personal caring for them.
A peek inside this time capsule shows items and memorabilia from past decades; youth artwork from outreach programs, a poster noting the COVID crisis, an Elmcrest key chain and pins, a deer figurine (commemorating the deer who frequent the campus), a child's boondoggle, along with pictures and messages. Note to the future seekers of this capsule: DO NOT OPEN UNITL 2073!