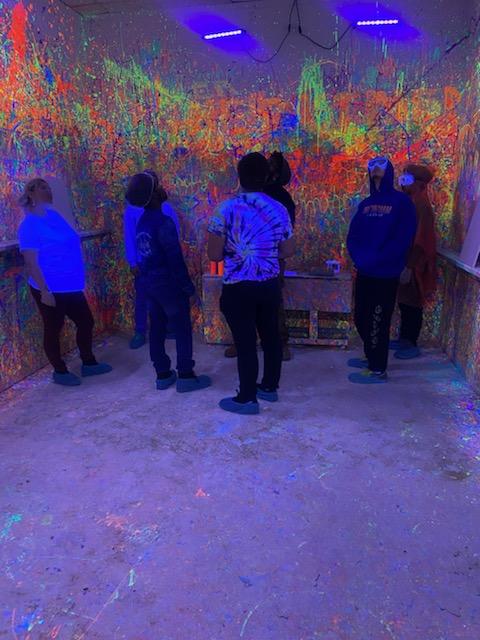 The young men from Euclid House found an unusual and engaging way to test their artistic skills last weekend. They splashed their way to fun in a backlight room with squirt bottles in hand, not paint brushes, in a local games center.
This novel entertainment offers participants a way to freely splash a variety of neon colors on a wall — if you are not afraid of splash back colors on your clothes! These guys splashed right in and were happily engaged in this novel way to a colorful afternoon.
Euclid House is Elmcrest's Boarding Home designed to meet the needs of adolescent young men up through their 21st birthday. In a community-based setting, these boys learn to prepare their own meals, do their own laundry, and share in household chores.
They attend a community-based school and are encouraged to pursue extracurricular activities, athletics, and prepare for college, military, or job opportunities. Euclid provides staff support for educational opportunities, part-time employment, and preparation to transition back into their communities.