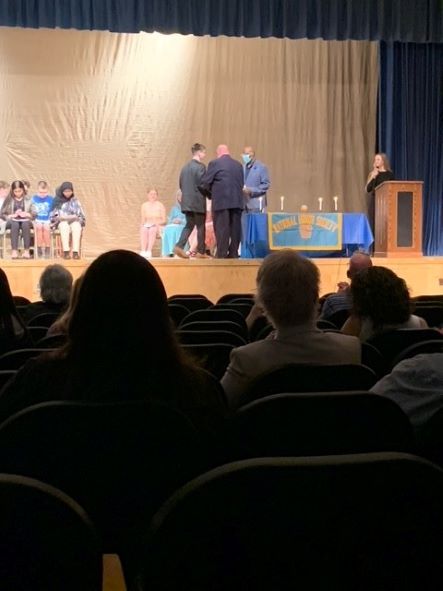 He was just another young man in residence at Elmcrest attending the campus school. But WCS showed a fierce dedication to excel academically. Given the opportunity to attend classes at Nottingham, he continued his climb to success in his studies while also demonstrating excellence in honesty, reliability, respect, and leadership. These qualities and grades brought him to the stage this month for induction into the National Honor Society.
Achieving this honor meant demonstrating four qualities, service, leadership, character, and scholarship (a minimum grade point average of 85). WCS filled all these categories with an admirable display of leadership and became a model to his peers. This month, the residents, and staff at Elmcrest cottage #8 all cheered as WCS accepted this award.
A few years ago, WCS was struggling academically and lagging in school assignments. Progress was not something he could envision. With help from Elmcrest staff and the support of his family, WCS thrived. He will continue to demonstrate qualities of leadership, service, and character on the Elmcrest campus. Just as he carries these skills to the Nottingham High School community as a member of the National Honor Society.