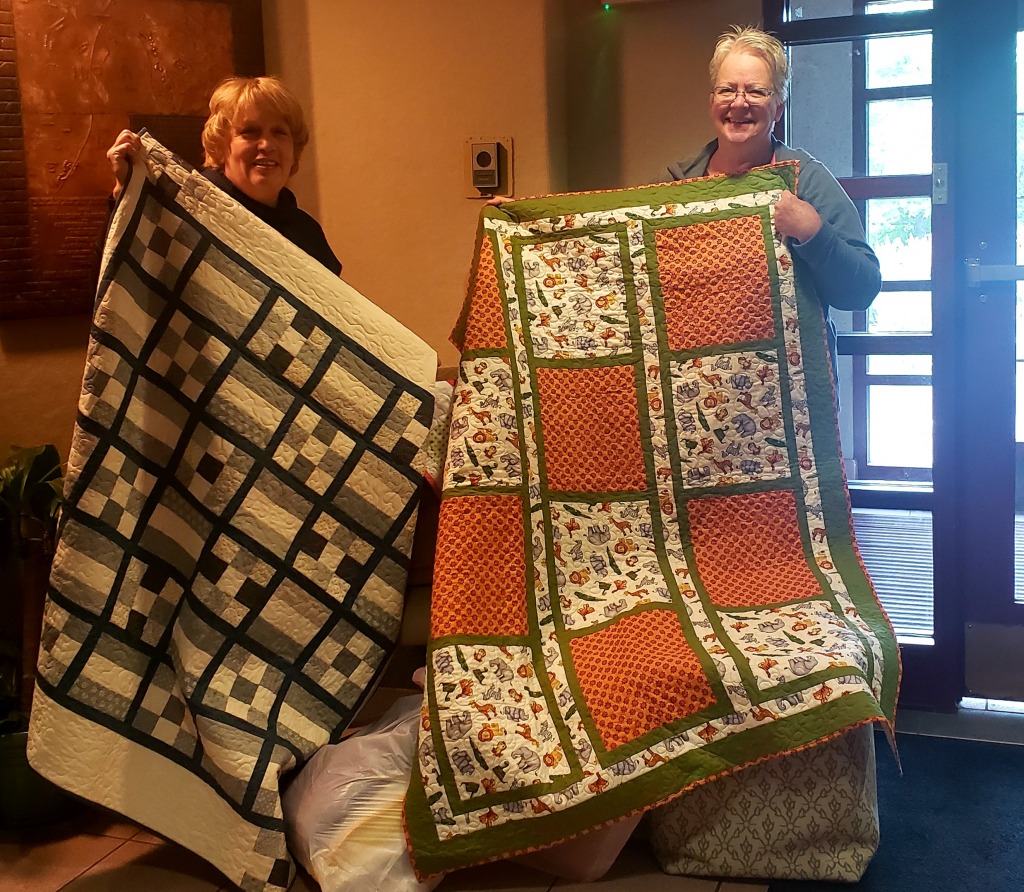 When the outgoing co-president of the Towpath Quilt Guild was asked what she would like as an appreciation gift for her service, she replied "quilts for kids." And Barb Smith (pictured on right with Elmcrest's Janene Bartell) got her wish. Recently she brought 40 beautiful hand-made quilts to Elmcrest.
The children in Cottage 7, Elmcrest's youngest group, had first choice to pick a quilt of their very own. Puppy dog prints caught one youngster's eye. And Star Wars characters jumped off into another child's arms. "This will match my pillows and sheets and curtains in my room when I go home," he added. The children took their time deciding, such tough decisions amid beautiful, colorful choices could not be rushed.
Boys and girls in Cottage 11 eagerly await their turn to choose their quilts. And all are grateful to Barb Smith for making her parting gifts from the guild such a delight for the children at Elmcrest.