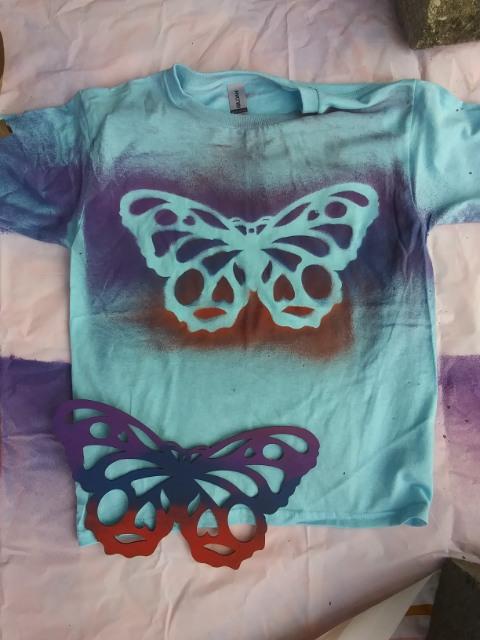 In Elmcrest's Mexico program, girls 14 and under meet monthly for a social gathering. They are part of Elmcrest's Children and Family Treatment Support Services (CFTSS). At each meeting they take on some fun activity.
Plans for bleaching T-shirts to create designs were not favorable to the T-shirts! Many of the resulting colors were too dark. Not to be deterred, their clever supervisor, Lisa, chose another technique.
Each girl chose their shirt color, paint color, and a design template. They sprayed their T-shirts, and the results were perfect. Clever crafting by all…from a challenging start.